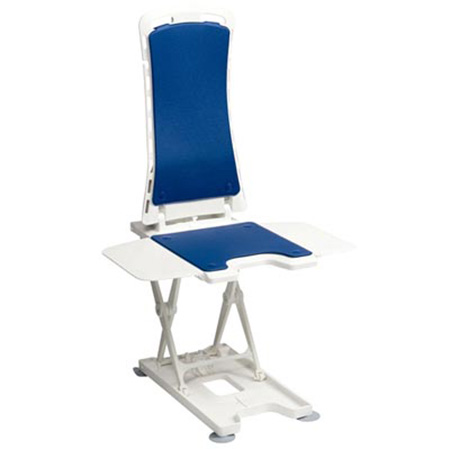 A popular and affordable electric bath lift.
Easy to setup and use.
Fits most standard baths.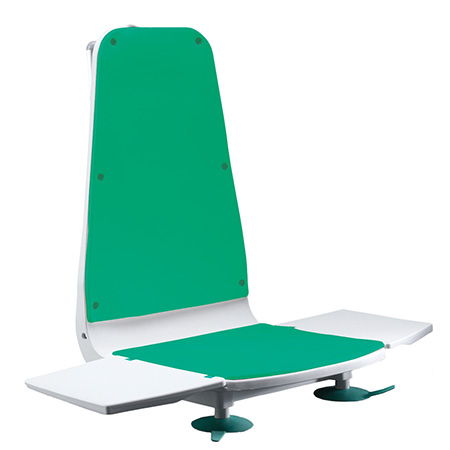 One of the lowest priced electric bath lifts available. Incredible value for money. Weighs only 9.5kg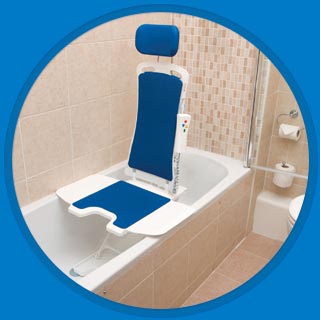 Bath Lifts
Traditional bath lifts can be easily fitted or removed to a standard size bath. Browse our selection of bath lifts.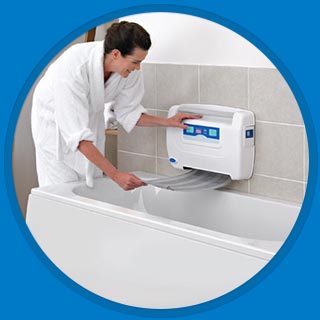 Bath Belts
If you are looking for a fixed bath belt type bath lift we have a wide selection available for you to look through.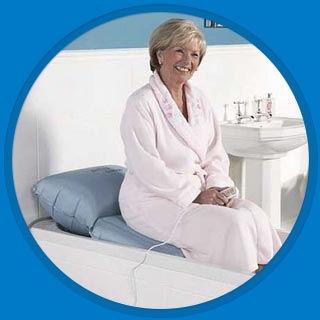 Bath Cushions
Bathing cushions are an alternative to fixed or standard bath lifts, using an inflatable cushion to raise and lower you in the bath.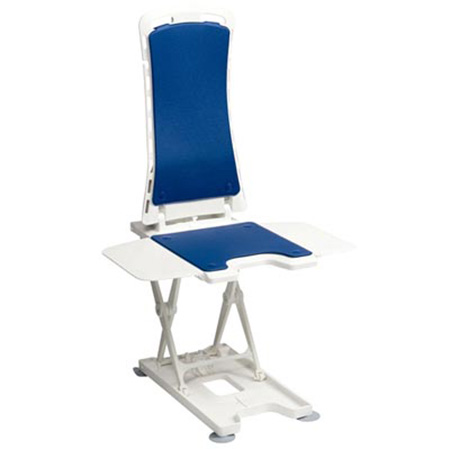 If you find getting in and out of the bath or shower difficult then a bath lift might be the best way to retain your independance.
One of the best bath lifts available on the market at the moment is the Drive Medical Bellavita, a powerful piece of equipment tough enough to compete against any of the more expensive brands out there.
Designed with the help of nursing and medical professionals, this lightweight yet sturdy lift is ideal for anyone who struggles to get in and out of the bath, or finds certain movements uncomfortable or painful. Weighing in at only 1st (14 pounds), the Bellavita is able to accommodate users of up to 22 stone (140 kg).
Take a look at the variety of bath lifts, bath belts and bath cushions available on the market today.