Aquabathe Bath Lift Belt
Product Description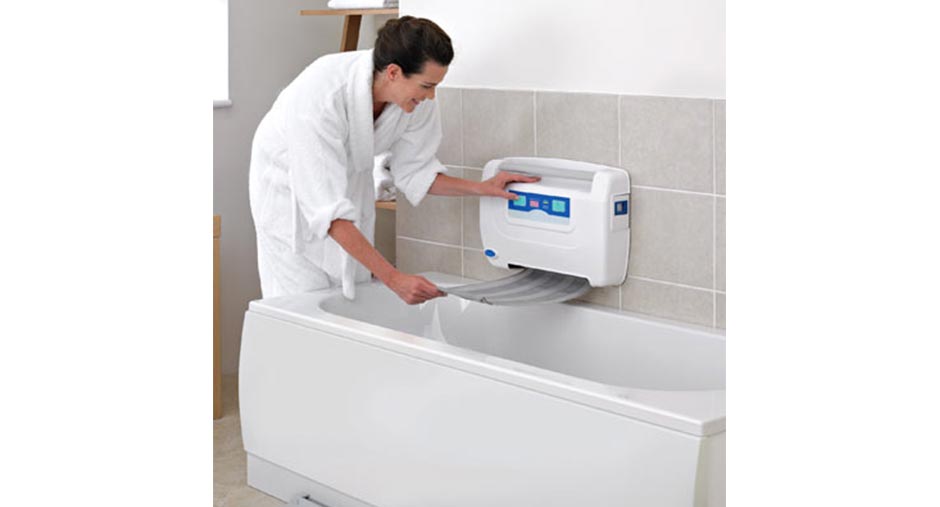 Have a relaxing bath
The Aquabathe Bath Lift Belt will gently lower you into your bath safely for a relaxing bath.
Easy to use controller
With its big buttoned controller the Aquabathe Bath Lift Belt is very easy to operate.
Weight Capacity
The Aquabathe Bath Lift can carry a maximum weight of up to 20 stone.
Aquabathe Bath Lift Belt
The New CareCo Aquabathe allows you to enjoy a full depth bath and have an easytobathe experience. There is also no need to wait until the bath has emptied to get out when you're finished, as you would with a walk in bath. The unit is fully retractable so other people can also use the bath tub with no inconvenience. The slim bath lift unit can be fitted to most bathroom walls which means there is no need for expensive bathroom renovations.
FREE Delivery
No hidden costs, delivery on all bath lifts is FREE. Items are delivered by courier
1 Year Guarantee
Built to last we are confident in the quality of our products. Subsequently you can rest assure that all our products have a 1 year guarantee as standard.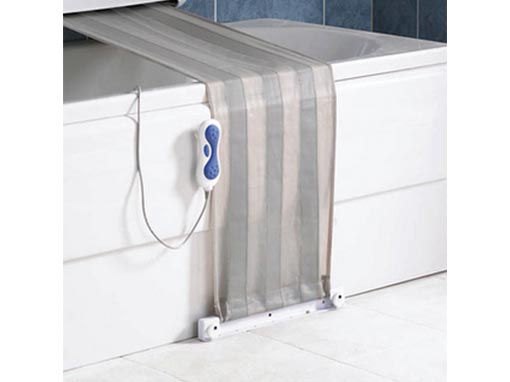 Space Saving
Attached comfortably onto your bathroom wall in order to reduce the space the Aquabathe takes up.
Once done the Aquabathe Belt can be easily stored away out of the way.
Easy to Clean
The Aquabathe is crevice free meaning it is very easy to clean the Bath Lift and requires very little time.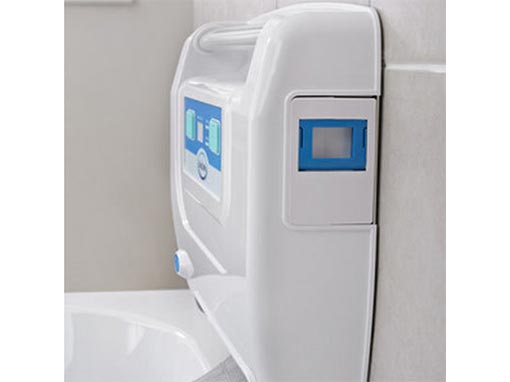 Interested In Buying This Product?