Adjustable Shower Stool
Product Features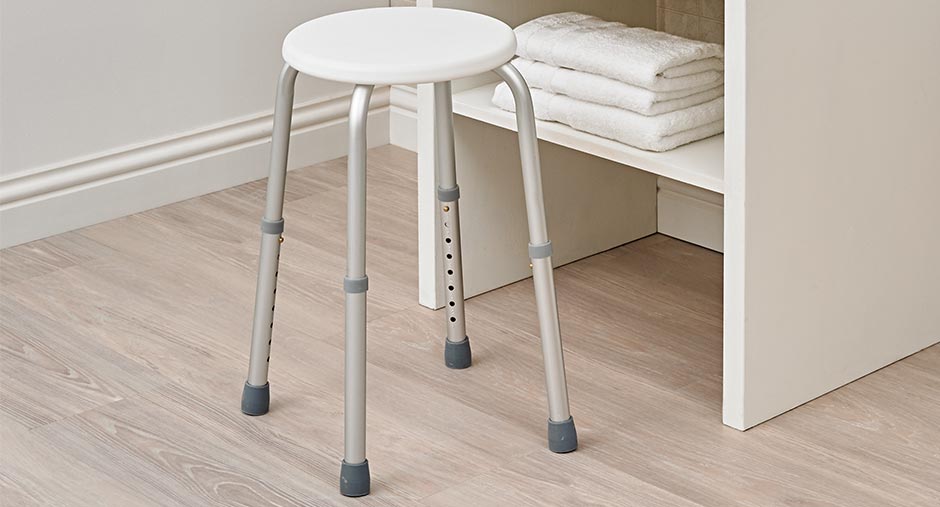 Lightweight
The Adjustable Bathroom Shower Stool is lightweight making it easy to move around the bathroom.

Adjustable Height
The Adjustable Bathroom Shower Stool can be adjusted from a height of 39 cm to 52 cm.

Maximum User Weight
The Adjustable Bathroom Shower Stool can carry a maximum weight of up to 19 stone.
Adjustable Shower Stool
The Adjustable Bathroom Shower Stool offers a simple, safe and secure way to bathe. The lightweight and sturdy aluminium frame offers 8-level push-pin height adjustment to help you find the most suitable set-up with very little effort. The four legs are fitted with non-slip rubber ferrules for extra reassurance, while they won't mark the surface of your shower either. Compact and easy to store when not in use.
FREE Delivery
No hidden costs, delivery on all mobilty scooters is FREE. Items are delivered by courier, if you need the item carried up stairs you might consider the Engineered Delivery option.
1 Year Guarantee
Built to last we are confident in the quality of our products. Subsequently you can rest assure that all our products have a 1 year guarantee as standard.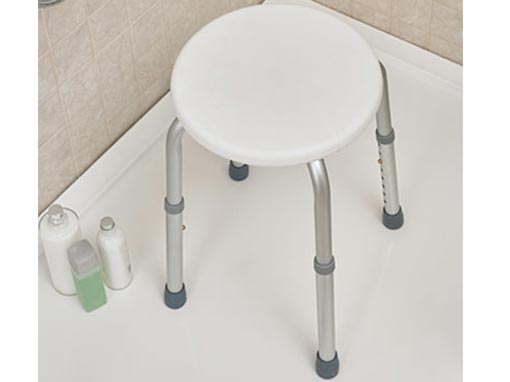 Plastic Seat
The adjustable bathroom shower stool features a comfortable and forgiving moulded plastic seat that's easy to clean and maintain, free from the risk of corrosion no matter how often you use it.
Interested In Buying This Product?
If you are interested in buying this product why not visit CareCo for more details!