Bellavita Bath Lift
Product Features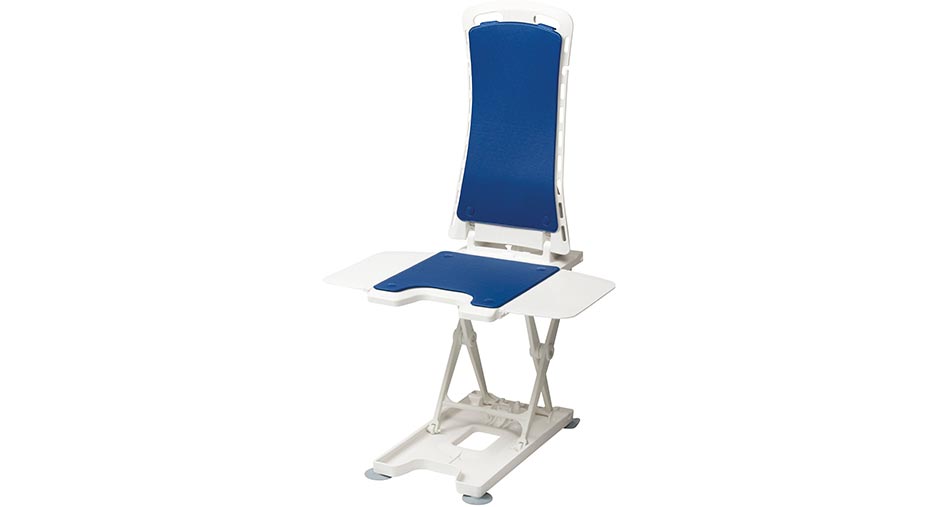 Have a relaxing bath
The Bellavita will gently lower you into your bath safely and securely allowing you to have a relaxing bath.
Easy to use controller
With its big buttoned controller the Bellavita Bath Lift is very easy to operate.
Weight Capacity
The Bellavita Bath Lift can carry a maximum weight of up to 22 stone.
Bellavita Bath Lift
This ultra-modern bath lift has been designed with the help of nursing professionals, it includes many new features as standard. One of the lightest bathlifts on the market weighing a mere 9.3kg the Bellavita bath lift can be easily transported on holiday. The lithium battery pack is airplane safe and can be taken abroad, the sky is the limit with the Bellavita bath lift.
The clean modern looks of the Bellavita are complimented by industry leading specifications. The seat can be lowered to 6cm or 2.3 inches; one of the lowest heights amongst electric bath lifts on the market today. Also boasting a maximum seat height of 48cm or 18.8 inches, enough to reach the top of most baths for ease of use. For those of you who like to enjoy relaxing in the bath, the Bellavita can recline an amazing 50 degrees, 5 degrees more than its closest rival. With a maximum user weight of 22 stone the bath lift can accommodate most user weights.
FREE Delivery
No hidden costs, delivery on all mobilty scooters is FREE. Items are delivered by courier, if you need the item carried up stairs you might consider the Engineered Delivery option.
1 Year Guarantee
Built to last we are confident in the quality of our products. Subsequently you can rest assure that all our products have a 1 year guarantee as standard.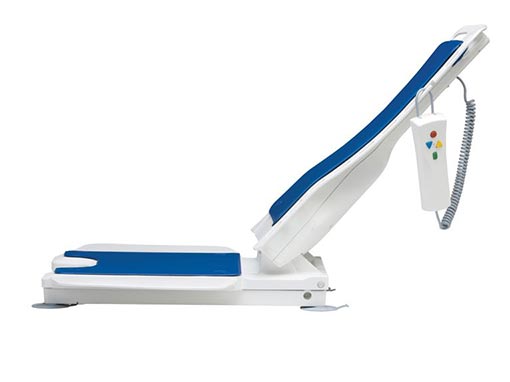 Reclining Backrest
With its reclining backrest you can sit back and enjoy a nice relaxing bath.
The straight back of the backrest ensures you maintain good posture helping to alleviate aches and pains.
Easy to Clean
The Bellavita is crevice free meaning it is very easy to clean the Bath Lift and requires very little time.
Furthermore this Bath Lift can be folded up into a compact size making it easy to store.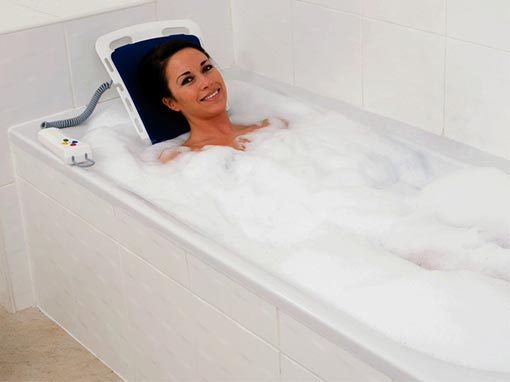 Interested In Buying This Product?
If you are interested in buying this product why not find out more details!