April is Bowel Cancer Awareness Month. Despite its prevalence, survival rates are generally good. The condition is heavily skewed towards the over 60 age group though survival rates could be better. This is not helped by general embarrassment we all feel about our digestive system and associated bodily functions. Now, in a new report arriving quite timely for Bowel Cancer Awareness Month, NHS hospitals in England are at the centre of criticism over a failure to properly test for a condition called Lynch Syndrome.
What is Lynch Syndrome?
Lynch Syndrome is a genetic condition that increases cancer risk. For some reason, it creates greater prevalence of bowel cancer. Famously, Stephen Sutton, whose social media crowdfunding raised awareness and millions of pounds in donations before his death in 2014 aged just 19, had Lynch Syndrome. The only symptoms include the appearance of tumours in the colorectal area, the womb and the ovaries in women, and benign tissues in the stomach. This is often the first indication of a condition that displays no other outward symptoms.
The charity Bowel Cancer UK suggests that around 166,000 of the UK population has this condition and does not know. In turn, not knowing is leading to unnecessary deaths from Bowel Cancer. They've called for a systematic screening programme in English hospitals to reduce deaths from these cancer types. The charity also added that some chemicals used in chemotherapy aren't effective when the patient has Lynch Syndrome – another reason why screening is necessary.
NHS England Feels It Isn't Always Appropriate to Screen
A spokesperson for NHS England answered Bowel Cancer UK's statement, pointing out that it was not always appropriate to test for Lynch syndrome. This despite that Stephen Sutton was repeatedly told he was "too young" to have bowel cancer, delaying treatment by six months. Some campaigners feel he would still be alive today had a screening programme been in place.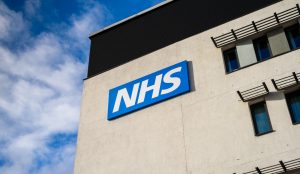 NICE guidelines (National Institute for Health and Care Excellence) suggest that patients should receive a screening for Lynch Syndrome on the confirmed diagnosis of bowel cancer
• They recently put in an FOI request for details and discovered that 83% of NHS hospitals in England do not test for Lynch Syndrome
• 91% of these hospitals said the reason for not offering such a screening programme was related to cost
• Others claimed a lack of other resources as the main reason they did not offer screening.
However, NICE criticised the government and CCGs for this. They pointed out that any screening programme will be far cheaper than the £25,000 course of bowel cancer treatment. They claimed Lynch Syndrome screening would cost just £200 per patient.
Bowel Cancer Awareness
Bowel Cancer UK has chosen to focus on symptoms for this year, particularly in receiving an early diagnosis to reduce the mortality rates. And they're employing football to do it. "Know the Score" has engaged famous footballers, managers and pundits, from the men's and women's game, to reach out to people to show them the possible symptoms. Mostly, they are trying to challenge the notion that Bowel Cancer affects only older people. Although this age demographic has more instances than most, it's important people under the age of 60 recognise the symptoms and don't think they're immune.
Famous people from the world of football include:
• Former Crystal Palace player and manager Alan Pardew, the player he signed from his former club Newcastle United Andros Townsend, and part of the Newcastle team "The Entertainers" Les Ferdinand
• Manchester United Manager Jose Mourinho, former England Manager Sam Allardyce and former Ireland Manager Mick McCarthy
• Never, of course, forgetting the women of football. They include former Captain of the Lionesses Faye White, and current England internationals Rachel Yankey, Karen Bardsley and Lianne Sanderson.